Friday, September 28, 2018
1:00pm-4:00pm (3 CE hrs)
Room 101-B
Speaker: Scott Benjamin, DDS '78
Alumni Speaker Series
This course is recommended for everyone.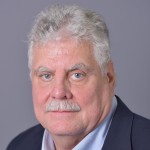 This interactive program will clarify and demonstrate the various methods of HIPAA compliant digital communication available today.  The types of digital files and information that need to be shared today include CBCT files and other digital radiographic and photographic images, as well as text documents.
The goal of this presentation is to enable the attendees to simply and securely send and receive all the necessary digital information with all their patients, colleagues, labs, and other interested parties in a HIPAA compliant manner.  The pros and cons of each type of communication will be discussed including the use of removable media, secure portals, secure email and direct messaging (DirectTrust).  Additionally, attendees will learn how to assist their patients and referring clinicians on how to communicate in an appropriate HIPAA compliant secure manner.
Course Objectives:
Understand the HIPAA regulations and requirements for digital/ electronic communication.
Know the various methods of HIPAA compliant communication available.
Understand the pros and cons of each of the various methods of HIPAA compliant communication available.
Assist their referring colleagues and patients in communicating with them in a HIPAA conformant manner.
Scott D. Benjamin, DDS '78 is in private practice in Sidney, NY, and is the Working Group Chairman of the ADA Standards Committee on Dental Informatics and is an internationally recognized authority on advanced dental technologies.  He has faculty appointments at Midwestern University CODM and Eastman Institute of Oral Health at the University of Rochester.  Scott is also the Technology Editor for The Compendium of Continuing Education in Dentistry and is on the editorial board of several prestigious publications and has published over 300 articles, Technical Reports, and text book chapters.
Dr. Benjamin, (or an immediate family member) has a significant relationship with the following commercial organizations whose products he will refer to in this presentation: Academy of Laser Dentistry, Advanced Integration & Mentoring, Inc. (AIM), Dentsply-Sirona Dental Inc., National Dental Inc., Lexi-Comp, Inc., and LED-Medical Diagnostics, Inc.