Robert J. Genco Distinguished Speaker Series
This course is supported, in part, by an educational grant from Straumann.
Friday, September 28, 2018
8:45am-11:45 am (3 CE hrs)
Room 101-A
Speaker: David L. Cochran, DDS, MS, PhD, MMSci
This course is recommended for dentists.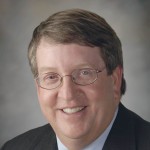 IMPLANTS AND INFLAMMATION – A RISKY ASSOCIATION?
8:45am-10:15am
After 30 years of research, a lot has been learned about dental implants and how our patients react to them. The clinician has choices in what he/she uses, but those choices have consequences, and these risks are predictable. The mechanism for these consequences involve inflammation and bone metabolism and these will be discussed.
Course Objectives:
The participant will learn that the host tissues react predictably around dental implants.
The practitioner has many choices to make when using implants.
The choices that a practitioner makes in regards to dental implants has consequences
BONE REGENERATION AND BIOLOGICAL/CLINICAL REQUIREMENTS
10:30am-11:45am
Bone regeneration is highly dependent on the specific clinical indication. This lecture will examine the biological/clinical requirements for osseous regeneration and discuss therapeutic strategies for the different indications.
Course Objectives:
Bone metabolism has a spatial relationship with inflammation.
Specific biological requirements must be met for bone regeneration to occur.
Bone regeneration can be predictable depending on the specific clinical indication.
David L. Cochran, DDS, MS, PhD, MMSci, is currently Professor and Chairman of the Department of Periodontics at The University of Texas Health Science Center at San Antonio, School of Dentistry. He is a Board Certified Periodontist and is a past president of the American Academy of Periodontology and the Academy of Osseointegration. He is a fellow of the American College of Dentistry, the International College of Dentistry, the Academy of Osseointegration and the International Team for Implantology (ITI).  Dr. Cochran is Past President of the ITI and is a member of the Board of Directors of the ITI.  Dr. Cochran is an active basic science and clinical researcher who has received funding from both the NIH-NIDR and private industry.  Dr. Cochran received an honorable doctorate degree from the University of Bern due to his contribution to implant dentistry in 2010.
Dr. Cochran, (or an immediate family member) has a significant relationship with the following commercial organizations whose products he will refer to in this presentation: Straumann Implant Company and LaunchPad Medical.