This course is supported, in part, by an educational grant from CareCredit.
Thursday, September 27, 2018
8:45am-11:45am (3 CE hrs)
Room 101-C
Speaker: Janice Hurley
This course is recommended for everyone.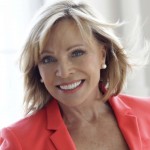 There is no denying that things have changed in dentistry and you have to keep up. Learn what it takes to put your best foot forward and make the first and lasting impression of your practice be the best impression. Learn about the science of body language, verbal skills and the power of visual impact. You will look at your social media footprint and your brand through your patient's eyes. Participants will walk away feeling inspired by the power of choice to impact their practice success.
Course Objectives
Develop skills in reading body language to create the safest feeling possible for your patient
Learn effective voice tone and pace when speaking with your patient so treatment is perceived in the best light
Promote the use of positive visual images to encourage new patients to the practice through photography and video
Understand the importance of uncovering and meeting your patient's expectations so they move forward with recommended treatment
Janice Hurley is known as Dentistry's Image Expert for Optimal Presence. She has more than 25 years of experience as a dental consultant and speaker helping professionals use the tools they have to gain higher treatment acceptance and attract quality patients.  She is an author and speaker on what it takes to project professional excellence and confidence so others feel it instantly.  She works in office with practices who want to keep their brand and image consistent with their high quality dental care.  She has a BS from The University of San Francisco in Organizational Behavior.
Ms. Hurley (or an immediate family member) has a significant relationship with the following commercial organization whose product(s) she will refer to in this presentation: CareCredit.