This course is supported, in part, by an educational grant from CareCredit.
Thursday, September 27, 2018
1:15pm-4:15pm (3 CE hrs)
Room 101-C
Speaker: Janice Hurley
This course is recommended for everyone.
Video of Janice Hurley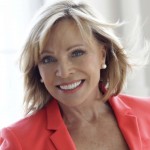 What are the top five ways we undermine ourselves with our patients and don't even know it? How do you talk about the social skills so necessary to a team's success without offending others? Janice will answer these questions and more as she walks you through the dos and don'ts of how to achieve that charismatic level of success for your practice.
Course Objectives
Increase team awareness on how much more impactful we can be as we work together
Decrease misunderstandings and judgements towards ourselves and others
Create a positive filter in which to help our patients see themselves in the best light and deserving of optimal dental health
Effectively use the science of voice tone and pace to give our patients hope. 
Janice Hurley is known as Dentistry's Image Expert for Optimal Presence. She has more than 25 years of experience as a dental consultant and speaker helping professionals use the tools they have to gain higher treatment acceptance and attract quality patients.  She is an author and speaker on what it takes to project professional excellence and confidence so others feel it instantly.  She works in office with practices who want to keep their brand and image consistent with their high quality dental care.  She has a BS from The University of San Francisco in Organizational Behavior.
Ms. Hurley (or an immediate family member) has a significant relationship with the following commercial organization whose product(s) she will refer to in this presentation: CareCredit.