This course is supported, in part, by an educational grant from Ivoclar Vivadent.
Friday, September 28, 2018
1:00pm-4:00pm (3 CE hrs)
Room 101-C
Speaker: Gerard Kugel, DMD, MS, PhD
This course is recommended for dentists.

Video of Dr. Kugel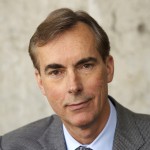 Currently providing porcelain laminate veneers in your practice? Not having the esthetic success you hoped for? This course will provide an introduction into what you should consider when incorporating this treatment option, case presentations and a discussion of managing patients' expectations. From planning and consideration of alternative approaches to execution, the necessary steps are presented, and many practice tips are provided, to help participants efficiently achieve desired clinical results.  This lecture will provide a comprehensive understanding to executing porcelain laminate veneers, including the most common problems and how to avoid these mistakes in your dental office.
Course Objectives:
Understand the elements involved with treatment planning and case selection for veneers along with preparation tips.
Overview of CAD/CAM veneer design and clinical cases.
Discussion of the importance of team work and communication.
Review of the tooth preparation options, when they are indicated for use.
How to fabricate a temporary restoration on a prepared tooth.
Review the proper techniques for cementation.
Gerard Kugel, DMD, MS, PhD, Associate Dean for Research, and Professor of Prosthodontics and Operative Dentistry at Tufts University. Dr. Kugel is a Fellow in the American and International Colleges of Dentistry as well as the Academy of General Dentistry and the Academy of Dental Materials and has his M.S. in Anatomy and Cellular Biology, a Ph.D. in Dental Materials and his Executive Certificate in Management from the MIT Sloan School of Business. Dr. Kugel has published 130 articles, 320 abstracts & given 350 lectures. Dr. Kugel is part of a group practice, Trinity Dental in Boston.
Dr. Kugel, (or an immediate family member) has a significant relationship with the following commercial organization whose products he will refer to in this presentation: Ivoclar Vivadent.