This course is supported, in part, by an educational grant from Philips.
Friday, September 28, 2018
8:30am-11:30am (3 CE hrs)
Room 106-B
Speaker: Connie Kugel, RDH, BS
This course is recommended for dental hygienists.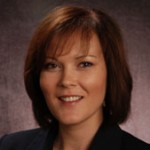 Technology in the dental office is constantly changing. Don't be left behind! This course reviews some of the most recent technological advances in dentistry. Topics include new technologies and updates in patient treatment, prevention, and restorative maintenance. We'll discuss new restorative materials, silver diamine fluoride, CBCT, polishing, implant care, lasers, whitening, and more to keep dental hygienists up to date!
Course Objectives:
Discover selected advances in technology available in dental offices and how they can benefit patients and dental practices (CBCT, CAD/CAM, lasers & more)
Discuss new restorative materials and how to maintain these restorations
Understand advances in preventive materials and how they can be utilized in patient care
Learn about advances in adjunct services including whitening
Review dental polishing of esthetic dental materials and identify considerations before beginning
Connie Kugel, RDH, BS is a graduate of the State University of New York at Buffalo. She earned a Bachelor of Science degree in Dental Science following completion of Dental Hygiene studies. She has over 20 years of clinical dental hygiene experience, and 15 years in dental marketing, education and research. Over the last 10 years, she held positions with several dental companies and is currently the Director of Education at the Boston Center for Dental Education in Boston, MA. Connie is a Past President of the Buffalo Dental Hygienists' Association and the New York State Dental Hygienists' Association. She has presented programs at many national meetings including the American Dental Hygienists Association, RDH Under One Roof, American Academy of Cosmetic Dentistry, California Dental Association, International Association of Comprehensive Aesthetics, Yankee Dental Congress, and many state and regional meetings.
Ms. Kugel, (or an immediate family member) has a significant relationship with the following commercial organizations whose products she will refer to in this presentation: Ivoclar Vivadent, Philips and Pulpdent.