This course is supported, in part, by an educational grant from Philips.
Friday, September 28, 2018
1:00pm-4:00pm (3 CE hrs)
Room 106-B
Speaker: Connie Kugel, RDH, BS
This course is recommended for dental hygienists.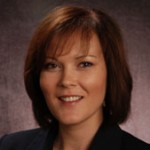 This course includes a review of the science behind the use of dental varnishes, studies, ADA position, dental insurance coding, procedures and more.  Learn when, why and how to place dental varnishes as well as information to help with varnishes choices that work for you and your patients. Fluoride varnish will be covered of course AND additionally we will discuss several other types of varnish as well. Learn how varnish technology has expanded to non-fluoride caries prevention, sensitivity, esthetics, and more, so you can make informed decisions for your patients.
Course Objectives:
Discover the science behind the shift to varnishes in dentistry
Understand ideal varnish characteristics of varnish and different types available
Discuss which patients are appropriate to treat with varnishes
Learn about non-fluoride varnishes now available that can benefit you and your patients 
Connie Kugel, RDH, BS is a graduate of the State University of New York at Buffalo. She earned a Bachelor of Science degree in Dental Science following completion of Dental Hygiene studies. She has over 20 years of clinical dental hygiene experience, and 15 years in dental marketing, education and research. Over the last 10 years, she held positions with several dental companies and is currently the Director of Education at the Boston Center for Dental Education in Boston, MA. Connie is a Past President of the Buffalo Dental Hygienists' Association and the New York State Dental Hygienists' Association. She has presented programs at many national meetings including the American Dental Hygienists Association, RDH Under One Roof, American Academy of Cosmetic Dentistry, California Dental Association, International Association of Comprehensive Aesthetics, Yankee Dental Congress, and many state and regional meetings.
Ms. Kugel, (or an immediate family member) has a significant relationship with the following commercial organizations whose products she will refer to in this presentation: Ivoclar Vivadent, Philips and Pulpdent.