Thur., Nov. 2, 2023
9:00 am – 12:00 pm (3 CE hrs)
TBD
Speaker: Irene M. Iancu, RRDH 
This course is supported in part, by educational grants from 3M and GC America.
Recommended for: Everyone
Attention all dental professionals! Don't miss out on learning the latest techniques in preventing, managing, and remineralizing white spot lesions AND incipient caries.
You'll discover creative and effective methods to improve your patient's oral health along with exciting ways to arrest decay aside from SDF. You'll learn how to assess and plan for clients with early carious lesions and gain valuable insights into caries risk assessment tools. Using glass ionomer and resin modified class ionomer along with bonding techniques for interim stabilization and sealants.
Course Objectives:
Understand the causes of white spot lesions and caries and the importance of prevention in maintaining oral health.
Learn the traditional method of fluoride varnish application and its benefits in preventing caries.
Explore alternative DIY techniques for preventing white spot lesions and caries, including natural remedies and at-home oral hygiene practices.
Understand the process of resin infiltration and its role in managing early carious lesions.
Learn how to assess and plan for clients with early carious lesions, including the use of caries risk assessment tools.
Understand the importance of patient education in preventing and managing caries and white spot lesions.
Identify the limitations of each technique and understand the importance of personalized treatment planning in achieving optimal outcomes.
---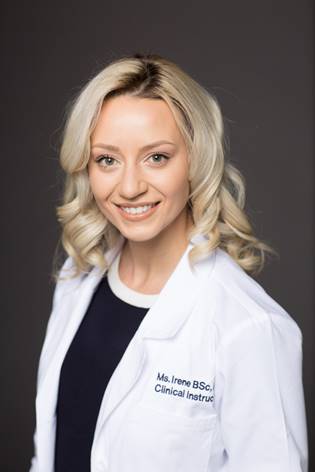 Irene M. Iancu, RRDH and entrepreneur who has expanded her scope of practice in orthodontics, restorative dental hygiene, myofunctional therapy, and advanced periodontal therapy. Her dental practice, Toothlife Studio, celebrated two years in Aug of 2022, where Irene and her team of 10 provide cutting-edge dentistry. Irene's goals are to create a positive environment for team members and to create a fun and engaging dental experience for new patients. Her favourite things to do when not working on teeth: Irene hosts a popular dental podcast (Tooth or Dare), writes for various publications and has an incredible community on social media on her @Toothlife.Irene and @Toothlife pages. Joined with fellow like-minded dental professionals eager to learn, share and save the world one tooth at a time.
Irene M. Iancu (or an immediate family member), has a significant relationship with the following commercial organizations whose products she will refer to in her presentation: 3M and GC America.