Fri., Nov. 5, 2021
Part 1 – 8:45am-11:45am (3 CE hrs)
Part 2 – 1:15pm-4:15pm (3 CE hrs)
Room 101-D
Speakers:
             Amber D. Riley, MS, RDH, FAAFS, FIACME
             Katherine Maloney, MD
Recommended for: Everyone
The goal of this program is to educate the attendees as to the mechanisms of injury in children and adults, and their sequelae. Focus will be on the common modalities of injuries, as well as classic patterned injuries seen in both forensic pathology and forensic odontology. The expected outcomes of these injuries and long terms effects will be discussed. Lessons from the viewpoints of dentistry and pathology will be shared with the mutual objective being the earliest possible intervention and interruption of harm to our patients, and our friends and families.
Course Objectives:
Participants will learn to recognize and differentiate among accidental, incidental and intentional injuries.
Participants will receive guidance on mandatory reporting, and source of injury investigation when necessary.
Participants will learn to recognize the less obvious indications of violence and abuse, both acute and chronic. Child, adult, elder and intimate partner cases will be discussed.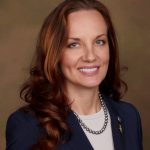 Amber D. Riley, MS, RDH, FAAFS, FIACME, is a 1998 graduate of Sinclair College in Dayton, Ohio. She completed her Baccalaureate with Wright State University and Masters at Boston University. In addition to dental hygiene practice in San Diego, California, Amber is a subject matter consultant to over twenty dental boards, and she is a Forensic Dental Consultant for the San Diego County Office of the Medical Examiner. She is a Fellow of the American Academy of Forensic Sciences, Fellow of the International Association of Coroners & Medical Examiners, Member of the California Dental Hygienists' Association, American Society of Forensic Odontology, and an Associate Member of the American Academy for Oral Systemic Health. She lectures internationally covering evidence-based, oral-systemically focused topics for dental professionals, forensic odontology, and the use and misuse of therapeutic and illicit substances.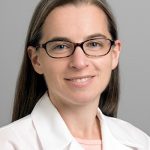 Katherine Maloney, MD, is a forensic pathologist and the Deputy Chief Medical Examiner at the Erie County Medical Examiner's Office in Buffalo, New York. She is also a Clinical Assistant Professor at the University at Buffalo Medical School. She attended medical school at the University of Massachusetts Medical School in Worcester, Massachusetts and completed her residency in anatomic and clinical pathology at New York Presbyterian Hospital Weill Cornell Medical Center in New York, New York. She trained in forensic pathology at the Office of Chief Medical Examiner in New York, New York, where she also did a year of training in forensic neuropathology and cardiac pathology. She is board certified in anatomic pathology, clinical pathology and forensic pathology. Her areas of interest include child homicide investigations, sudden unexpected deaths in childhood, asphyxial deaths, and traumatic brain injuries. She has published multiple research articles in peer reviewed journals and regularly presented on forensic topics at annual meetings such as those held by the National Association of Medical Examiners and the American Academy of Forensic Sciences.
Ms. Riley and Dr. Maloney, are not associated with, employed by, nor consults for any manufacturer, supplier, or retailer of dental instruments or materials.