This course is supported, in part, by an educational grant from The National Institute of Dental and Craniofacial Research.
Thursday, October 5, 2017
4:45pm-5:30pm (1 CE hr)
Butler Auditorium, Farber Hall – South Campus

This presentation will celebrate accomplishments at the University at Buffalo, SUNY School of Dental Medicine as part of the 125th anniversary celebration. Dr. Somerman will recognize key leaders involved in the establishment of University at Buffalo dental school and Oral Biology graduate program and highlight dental, oral and craniofacial research and professional accomplishments by the University's faculty and alumni. Additionally, Dr. Somerman will provide an introduction to NIH and NIDCR and an overview of NIDCR-supported research. NIDCR funds a dynamic portfolio of dental, oral, and craniofacial research spanning basic, translational, behavioral and clinical research domains, and supports a strong research workforce through training and career development awards. NIDCR-supported basic research provides an important foundation from which the development of many therapeutics and products emerge. Looking to the future, NIDCR is implementing a long-term visioning plan – called 'NIDCR 2030' – to engage the community and generate bold research goals to be achieved by year 2030. NIDCR encourages continued interest and participation from the University at Buffalo and other dental institutions as we develop innovative research areas and promote emerging science for 2030.
Objectives:
Identify some of the key people at University at Buffalo involved in establishing and fostering the success of the first Oral Biology department and PhD program in the United States.
List some of the training and career development opportunities available through NIDCR's intramural and extramural programs.
Have an understanding of the role research advances play from basic to clinical in improving the quality of health for all communities.
Relay how dentists can actively partake in dental, oral and craniofacial research activities through their clinical practice.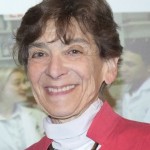 Martha J. Somerman, DDS, PhD is the Director of the National Institute of Dental and Craniofacial Research, National Institutes of Health. She also is Chief of the Laboratory of Oral Connective Tissue Biology at the National Institute of Arthritis and Musculoskeletal and Skin Diseases. The NIDCR mission is to improve dental, oral and craniofacial health through research, research training, and dissemination of health information. It is our vision that these activities will be recognized as a catalyst of change in transforming how oral health care is delivered.
Prior to becoming NIDCR's director, Dr. Somerman was dean of the University of Washington School of Dentistry, Seattle, a position she held from 2002-2011.  Before joining the University of Washington, she was on the faculty of the University of Michigan School of Dentistry, Ann Arbor, from 1991 to 2002, and University of Maryland, 1984-1990. An internationally known researcher and educator, Dr. Somerman's research has focused on defining the key regulators controlling development, maintenance and regeneration of dental-oral-craniofacial tissues.  Further, she has been a recipient of numerous honors and awards throughout her academic career, including most recently the 2016 American Academy of Periodontology Distinguished Scientist Award.
Dr. Somerman holds a D.D.S. from New York University, a certificate in Periodontology from Eastman Dental Center, Rochester, New York and a Ph.D. in Pharmacology from the University of Rochester, School of Medicine and Dentistry.