Fri., Nov. 4, 2022
1:00 pm – 4:00 pm (3 CE hrs)
Room 101-B
Speaker: Randolph L. Mitchell, DMD

Recommended for: Everyone
The objective of this course is to help attendees understand the role dentistry plays in the legal system. The course will focus on dental identification, discussing the axioms, principles and techniques used in making a positive dental identification of human remains. Case studies will be used to illustrate the techniques in use on several different types of remains. The role of dental professionals in assisting the Forensic Odontologist will be outlined in detail.
Course Objectives:
The basic process of dental identification of human remains
Understanding remains conditions that indicate the need for dental identification
What dental information to send to the Medical Examiner/Forensic Odontologist when patient dental records are subpoenaed in an identification case
The importance of great patient record keeping
---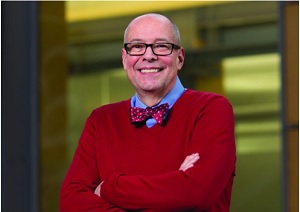 Randolph L. Mitchell, DMD, graduated from the University of Pennsylvania School of Dental Medicine, practiced general dentistry in Philadelphia for two years, moving to Lyons, New York where he practiced general dentistry for 36 years. Dr. Mitchell is on the Faculty of the University of Pennsylvania School of Dental Medicine and Adjunct Associate at SUNY Potsdam in the Chemistry and Anthropology Departments.  Dr. Mitchell became interested in Forensics and took training in Forensic Dentistry and Anthropology from the Armed Forces Institute of Pathology. He has been the Forensic Odontologist for the Monroe County Office of the Medical Examiner since 2009. He is a Fellow in the American Academy of Forensic Sciences and the American Society of Forensic Odontology. Dr. Mitchell is a Life Member of the ADA and NYSDA.
Dr. Mitchell is not associated with, employed by, nor consults for any manufacturer, supplier, or retailer of dental instruments or materials.