This course is supported, in part, by an educational grant from Dentsply Sirona Academy.
Friday, October 6, 2017
1:15pm-4:15pm (3 CE hrs)
Room 106-B
Speaker: Chris W. Campbell, DMD
This course is recommended for dentists.
Video of Chris W. Campbell, DMD 
What has happened to our profession??? While our dental materials, techniques and technology have advanced for the better… have we lost our some of our patients' trust?  And if so, how can we get it back?  Gaining a grasp of patient communication and expectations is the key element in creating relationships with our patients that will last long past when the cement sets. Dr. Campbell will present numerous cases from simple restorative to complex rehabilitations that will touch on every facet of doing dentistry in a manner that leads to clear expectations and results.
Course Objectives:
How to help patients understand what they want/need
Guiding the patient that is willing to pay, but is making the wrong choice
Understanding when the patient needs encouragement to pursue treatment
How to protect yourself and our colleagues when something goes wrong
Getting patients to say "yes" to treatment… the right way!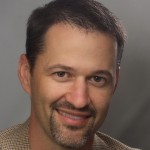 Chris W. Campbell, DMD, is a native of Columbia, SC and a graduate of Wake Forest University (1994) and the Medical University of South Carolina School of Dentistry (1998). Following dental school, he completed a General Practice Residency at Palmetto Richland Memorial Hospital in Columbia, SC. He has trained at the Dawson Institute, the Pankey Institute, and the Seattle Institute for Advanced Dental Education. Dr. Campbell is a part-time faculty member at Palmetto Health Richland Department of Dentistry and is a past-President for the Greater Columbia Dental Association. He is also the founder and chairman of the Enoree River Study Club. He is a fellow in the American College of Dentists, the youngest in South Carolina history. Dr. Campbell has lectured extensively on the use of photography in dentistry, ethics in dentistry and esthetic and restorative dentistry.  He has contributed to and has been published in numerous journals.
Dr. Campbell, (or an immediate family member) has a significant relationship with the following commercial organization(s) whose product(s) he will refer to in this presentation: Dentsply Caulk.