This course is supported, in part, by an educational grant from Dentsply Sirona Endodontics. 
HANDS-ON WORKSHOP
Thursday, October 5, 2017
1:00pm-4:00pm (3 CE hrs)
Exhibit Floor
Speaker: Manor Haas, DDS, Cert. Endo., MSc(D), FRCD(C)
This course is recommended for dentists.
Limited to 30 participants 
Each participant needs to bring the following:
At least three previously accessed but not instrumented extracted teeth stored in bleach
Participants will learn, via exercises on acrylic and extracted teeth, how to locate and negotiate canals, instrument and obturate more efficiently and safely.
Course Objectives:
Practice the essentials in stainless steel and NiTi file handling and canal preparation
Learn to locate and negotiate calcified and curved canals (including MB2) using efficient NiTi files
Learn how to obturate the workshop's instrumented teeth in 3D both predictably and efficiently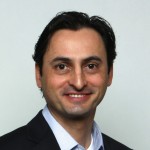 Manor Haas, DDS, Cert. Endo., MSc(D), FRCD(C), is a certified specialist in endodontics and is extensively and passionately involved in continuing education to dentists. He is recognized as a "Leader in CE" by Dentistry Today magazine and has lectured and offered workshops internationally.  He is a Fellow of the Royal College of Dentists of Canada and is on staff at the University of Toronto Faculty of Dentistry and the Hospital for Sick Children. He maintains a full-time private practice limited to endodontics and microsurgery in Toronto.
Dr. Haas is not associated with, employed by, nor consults for, any manufacturer, supplier, or retailer of dental instruments or materials.