Fri., Nov. 5, 2021
8:45am-11:45am (3 CE hrs)
Room 101-B
Speaker: Adham A. Azim, BDS
Recommended for: Dentists
The goal of endodontics is to prevent and treat apical periodontitis while ensuring that the tooth can survive for a long time in the patient's mouth. Inconsistent treatment outcomes have been reported for different endodontic procedures, especially in cases with persistent endodontic infection. Treatment decisions in such cases may often be a dilemma. Recommendations to the patients may vary from follow-up for longer periods, intervention through surgical or nonsurgical approaches, or even tooth extraction and selection of a potentially more successful treatment option such as dental implants. Clinicians must understand the prognostic factors that can influence the outcome of an endodontic treatment and the time required for endodontic disease to resolve. It is also essential to realize the long-term outcomes in implant dentistry, in the hands of specialists and general dentists. All these factors must be well understood to make the best treatment decision for our patients.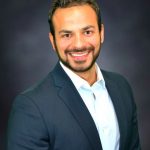 Adham A. Azim, BDS, is the Division Head & Director of the Endodontic Post-Graduate Program at the University at Buffalo School of Dental Medicine and he maintains a private practice limited to Endodontics. He is also the Founder and Chief Editor of Endolit.  Dr. Azim earned his BDS from Cairo University, where he also did his endodontic training. He practiced as an Endodontist in Cairo for a few years in several private practices and his own clinic. He then joined the Endodontic Post-Doctoral program at Columbia University, where he was first a resident and then a part-time faculty member. Dr. Azim later joined the Endodontic Department at the University of Tennessee Health Science Center where he worked as an Assistant Professor.  Dr. Azim is a Diplomate of the American Board of Endodontics. He has lectured all over the world and has been awarded several times for his research work including the 1st prize in the American Association of Endodontics research Award Competition (Boston 2012) and 1st prize in the Pan Arab Endodontic Conference (Dubai 2012). He has numerous publications in peer-reviewed journals. He is a member of the Scientific Advisory Board of the Journal of Endodontics. He is also a reviewer for multiple other Endodontic journals such as International Endodontic Journal and Journal of Dental Traumatology.
Dr. Azim is not associated with, employed by, nor consults for any manufacturer, supplier, or retailer of dental instruments or materials.