Thurs., Nov. 4, 2021
1:30pm-4:30pm (3 CE hrs)
Ballroom
Speaker: Mark E. Hyman, DDS, MAGD
Recommended for: Everyone
When living life in the fast lane of private practice, how do you improve your patient's experience as we deliver optimal care? Highly successful teams constantly reimagine, reinvent and implement change to assure success during turbulent times. Prepare to laugh and learn about the Top 20 Game Changers!
Course Objectives:
Evaluate and implement advances in dentistry
Capitalize on individual skills of your dental team members to improve productivity
Apply new techniques for keeping your team focused and enthused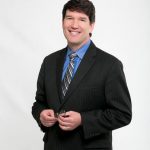 Mark E. Hyman, DDS, MAGD, is a renowned dentist from Greensboro, NC, and a public speaker whose work is characterized by his warmth, enthusiasm, sense of humor, and passion for dentistry. As an accomplished seminar speaker, he has lectured throughout North America and Europe at every major dental meeting. Dr. Hyman has earned national and international recognition for his seminars. Since 2001, Dentistry Today magazine has selected Dr. Hyman as one of the top speakers in dentistry.  Dr. Hyman currently serves as an Adjunct Full Professor and Special Assistant to the Office of The Dean at the UNC Adams School of Dentistry in Chapel Hill, NC.
Dr. Hyman is not associated with, employed by, nor consults for any manufacturer, supplier, or retailer of dental instruments or materials.