This course is supported, in part, by an educational grant from CareCredit.
Friday, October 4, 2019
Part I 8:30am-11:30am (3 CE Hrs)
Part II 1:00pm-4:00pm (3 CE Hrs)
Room 106-B
Speaker: Teresa Duncan, MS
Video – Meet Teresa Duncan
This course is recommended for Dentists, Office Managers and Office Staff.
Insurance is an important part of your office's revenue cycle, but it does not need to overwhelm your daily routine. Manage your information and your claims to minimize delays and rejections. Effective insurance coordinators have set up systems and are constantly flexible with their learning. Teresa will show you how this could be you! This course is perfect for the new or uncertain coder. Experienced coders will benefit from the documentation and updated codes section.
Attendees can expect:
Introduction to basic coding including explanation of the most common procedures encountered in a dental office.
Tips to obtain reimbursement for your practice and your patients, including writing your narratives and sending attachments.
Brief discussion of coding trends including dental diagnosis codes.
Course Objectives: 
Learn to submit clean claims and narratives.
Assess your insurance system's effectiveness.
Become more confident in your insurance knowledge.
Have better benefit conversations with patients.


---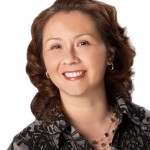 Teresa Duncan, MS, with over 20 years of healthcare experience, has addresses topics such as Insurance Coding, Office Manager Training and Revenue Growth. Her memberships include the National Speakers Association and the National Association of Dental Plans. She has been named one of the Top 25 Women in Dentistry and is the author of Moving Your Patients to Yes: Easy Insurance Conversations as well as a contributing author to the ADA's annual CDT Companion Guides. Her podcast "Nobody Told Me That!" provides regular coding and management updates. Teresa received her Master's Degree in Healthcare Management.
Teresa Duncan, or an immediate family member, has a significant relationship with the following commercial organization whose products she will refer to in this presentation: CareCredit.