Thursday, October 3, 2019
9:00am-12:00pm (3 CE Hrs)
Room 101-D
Speaker: Benedict R. Miraglia, DDS '93
Alumni Speaker Series
This course is recommended for everyone.
While childhood Sleep Disordered Breathing is underdiagnosed, the awareness of it is growing. The manner in which a child grows and develops is directly related to the quality of their sleep. The quality of sleep may be affected by a level of airway compromise, which may be related to the growth and development of the maxilla and mandible. We recognize the high levels of malocclusion in children but we often miss the connection to how unhealthy they may be. This course will connect the dots from malocclusion to the everyday symptoms that children and parents are struggling with. The dental team is uniquely positioned to evaluate and treat children as young as 3 years old to improve their overall health, growth and development.
---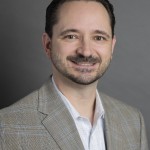 Benedict R. Miraglia, DDS '93, graduated from the SUNY at Buffalo School of Dental Medicine. He has 26 years of general practice experience in Mt. Kisco, NY, including 15 years of interceptive orthodontic experience where his focus has been on early childhood growth and development. Dr. Miraglia lectures nationally on childhood sleep disordered breathing and its impact on early childhood growth and development.
Dr. Miraglia holds faculty positions with Align Technology and is on the Board of Directors of the American Academy of Physiological Medicine and Dentistry.  He is on the President's Council of Northern Westchester Hospital in Mt. Kisco, NY. Dr. Miraglia is recognized as a "Leader in Continuing Education" by Dentistry Today Magazine since 2015.
Dr. Benedict R. Miraglia is not associated with, employed by, nor consults for, any manufacturer, supplier, or retailer of dental instruments or materials.