This course is supported, in part, by an educational grant from Patterson Dental.
Thurs., Nov. 4, 2021
1:00pm-4:00pm (3 CE hrs)*
Room 103-C
Speaker: Mary Kohlmeier, RDH
Recommended for: Everyone
Your practice is important!  Your practice lifestyle should reflect the success of your practice and the patient experience that you wish for all of the patients who come to your office.  In this course, attendees will learn the specific steps to take within the practice to ensure it is successful and productive.
This course is designed specifically for current Eaglesoft users who are interested in becoming more proficient using their current software program.
Attendees will have the opportunity to explore features that will enable them to learn more about the unique capabilities of their system and work more efficiently by getting the maximum performance from their software.
Course Objectives:
Learn proper reporting methods and how to read the numbers found in your reports
Harvest the hidden data within Eaglesoft to increase your practice's profitability
Understand how to build relationships with your patients through your software
Review your patient numbers and understand what they mean
Understand which key reports every practice should be processing in their software
Examine Eaglesoft 20 & 21 new features and much more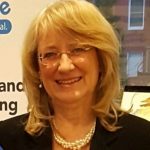 Mary Kohlmeier, RDH, is a Registered Dental Hygienist with a history of working in the dental industry for over 40 years. She is skilled as a dental hygienist and has worked as such in general, pediatric and orthodontic practices.  Over the last 9 years, Mary has worked with Patterson Dental in the position of Technology Advisor primarily training Eaglesoft Software and Digital technologies.  Mary has also been an active presenter of Eaglesoft user group meetings as well as onsite trainings for dental offices.
Ms. Kohlmeier is not associated with, employed by, nor consults for any manufacturer, supplier, or retailer of dental instruments or materials.
*This course may not satisfy mandatory NY State continuing dental education requirements.