Fri., Nov. 3, 2023
8:30am – 10:30am (2 CE hrs)
Room 101-A
Speaker: Marcelle Nascimento, DDS, MS, PhD
Recommended for: Everyone
This course will provide the dental professional with the latest knowledge on caries prevention, diagnosis, and management. This course will also focus on maintenance of oral health through a disease management philosophy that is evidence-based and patient-centered. In addition, novel recommendations from the ADA caries management guidelines will be presented to optimize patient care.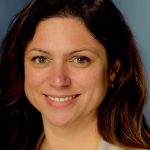 Marcelle Nascimento, DDS, MS, PhD is a Professor and Director of the Dental Clinical Research Unit at the University of Florida College of Dentistry. She received her DDS and PhD in Cariology from the University of Campinas, Brazil, and she has been actively engaged in the teaching of Cariology and Operative Dentistry in the U.S. since 2007. Dr. Nascimento has been funded by NIH/NIDCR and industry to conduct clinical and translational science research in Cariology and Oral Microbiology. She is a member of the Executive Board of Directors of the American Academy of Cariology (AAC) and the American Dental Association (ADA) Council on Scientific Affairs. She has served as the president of the IADR Cariology Research group, and as chair and councilor of the ADEA Cariology section.
Marcelle Nascimento (or an immediate family member) is not associated with, employed by, nor consults for any manufacturer, supplier, or retailer of dental instruments or materials.