This course is supported, in part, by educational grants from Weave and CareCredit.
Thursday, October 3, 2019
Part I 9:00am-12:00pm (3 CE Hrs)
Part II 1:30pm-4:30pm (3 CE Hrs)
Room 101-C
Speaker: Laura Hatch, MS, FAADOM
Video – Meet Laura Hatch
This course is recommended for everyone.

Learn the communication skills and procedures that create the ultimate customer service experience. Learn how to handle common scheduling issues – reduce cancellations/no-shows, set production goals, maximize treatment coverage and increase case acceptance. Experience a happier, higher producing team. Improve and master the essential systems. To take your practice to the next level, well-defined systems and proper training must be in place. When team members understand the 'why' behind 'what' they are asked to do, the practice runs more efficiently and smoothly
Course Objectives:
Define and describe the functions of the reception area, business office and your role within the practice; including Receptionist, Scheduling, Treatment Coordinator, Financial Coordinator and Office Manager.
Differentiate between types of dental appointments, block scheduling and how to schedule for production, including effective monthly goal setting.
Define communication and how to apply the right amount in the dental office both among staff and with patients.
Identify and apply solutions to common appointment scheduling problems.
Understand the importance of customer service in the dental office.
Describe a call list and how it is used to reduce cancellations and no-show appointments to reduce the impact of broken appointments on office production.
Define the steps to presenting treatment to patients, and recognize the importance of scheduling outstanding treatment.
Outline the steps to confirming appointments.
Define and explain common dental benefit and claims terminology.
Define and explain dental financial systems key terms.
Understand staff management.
How to become an active listener.
Use business technology appropriately, and to support functions of the dental front office.


---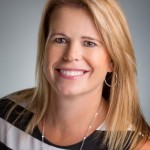 Laura Hatch, MS, FAADOM, is known internationally as the leader in Dental Front Office Solutions and Training. A keynote speaker, author, and coach, Laura is best known as the founder of Front Office Rocks™, a virtual training platform for dental teams. Front Office Rocks™ offers virtual training in all areas of the dental office, and teaches the importance of exceptional customer service. Using her unique style and interactive delivery methods, Laura loves to help dental teams learn the systems and methods to achieve unprecedented results. Through this work, she has become a mentor to her clients and her colleagues, and in response, she has continued to expand the Front Office Rocks™ program with new and innovative training protocols to help take her dentists and their teams to the next level.
Laura is a best-selling author of her book "Step Away from the Drill" and a member of the National Speaker's Association, the Speaking Consulting Network, the Academy of Dental Management Consultants and a Fellow of the American Association of Dental Office Managers. She is a SCN Spotlight on Speaking 2nd place champion, a Dentistry's Got Talent speaking winner, and was named one of the 2016 Top 25 Women in Dentistry.
Laura Hatch, or an immediate family member, has a significant relationship with the following commercial organizations whose products she will refer to in this presentation: CareCredit and Weave.