Fri., Nov. 3, 2023
1:15pm – 4:15pm (3 CE hrs)
Room: 106-B
Speaker: Benedict R. Miraglia, DDS '93
Alumni Speaker Series
Recommended for: Everyone
Many teens and adults present with signs and symptoms such as malocclusion, sleep disordered breathing, bruxism, TMD, fatigue, gastroesophageal reflux, weight gain, cardiovascular and cognitive issues among others. The rationale for using expansive orthodontic techniques for comprehensive oral health will be explored and the connection to overall health will be shown with clinical case presentations. Attendees will learn the expansive orthodontic opportunities available to all GPs to improve the health of our patients including expanders, clear aligners, and braces.
Course Objectives:
Recognize the devastating effects of underdeveloped maxillae and mandibles in teens and adults

.

Discuss the importance of expansive orthodontic intervention via growth and development of the jaws.

Discuss the dental team's role in screening patients for sleep disordered breathing

.

Understand how expansive orthodontic techniques can help increase oral cavity volume for improved TMD/overall health

.
---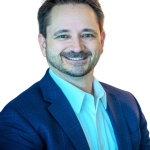 Benedict R. Miraglia, DDS '93 graduated from the SUNY at Buffalo School of Dental Medicine and has 26 years of general practice experience in Mt. Kisco, NY, including 20 years of interceptive orthodontic experience where his focus has been on early childhood growth and development.  Dr. Miraglia lectures globally on sleep disordered breathing, clear aligner therapy and craniofacial development. Dr. Miraglia is an established industry key opinion leader and is on the Board of Directors of the American Academy of Physiological Medicine and Dentistry.  He is on the President's Council of Northern Westchester Hospital in Mt. Kisco, NY. and is Chief Clinical Officer for Airway Health Solutions. Dr. Miraglia has been recognized multiple times as a "Leader in Continuing Education" by Dentistry Today Magazine.  
Dr. Miraglia (or an immediate family member) is not associated with, employed by, nor consults for any manufacturer, supplier, or retailer of dental instruments or materials.