Fri., Oct. 30, 2020
1:15pm-4:15pm (3 CE hrs)
Room 106 B
Speaker: Steven A. Gold, DDS, FACD, FICD
Recommended for: Dental Assistants
CAD/CAM technology continues to revolutionize the art of restorative dentistry.  Fabricating high quality indirect restorations in a single visit has tremendous appeal to both patients and the dental team.   CAD/CAM dentistry allows dental assistants to be directly involved in the delivery of final restorations in ways never before possible.  This course will provide an evidence-based overview of the current state of CAD/CAM dentistry as well as specific clinical skills the dental assistant can contribute to the process.   Becoming "digitally indispensable" can be an extremely rewarding addition to any dental assistant's career! 
Course Objectives:
Discuss the current state of CAD/CAM dental technology as supported by scientific evidence
Identify the steps in fabricating a single-tooth CAD/CAM restoration from start to finish
Learn basic skills required to obtain the digital scans and design a CAD/CAM restoration
Identify steps in preparing a milled CAD/CAM restoration for cementation
Learn the dental assistant's role in the cementation of CAD/CAM fabricated restorations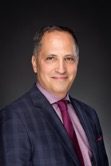 Steven A. Gold, DDS, FACD, FICD, has 26 years of experience as a general dentist, including 16 years of full-time private practice.  He is currently an assistant professor and Coordinator of Digital Dentistry at Western University of Health Sciences, College of Dental Medicine in Pomona, California.  He teaches CAD/CAM dentistry to clinical and pre-clinical students and conducts research in the areas of CAD/CAM and all-ceramic restorations.  He is published in peer-reviewed journals and speaks both nationally and internationally on the topic of CAD/CAM dentistry.  Dr. Gold holds fellowships in the American College of Dentists and the International College of Dentists.
Dr. Gold is not associated with, employed by, nor consults for, any manufacturer, supplier, or retailer of dental instruments or materials.