This course is supported, in part, by an educational grant from GC America, Bisco and Weave.
Thursday, October 3, 2019
8:45am-11:45am (3 CE Hrs)
Room 101-B
Speaker: Thomas E. Dudney, DMD
Video – Meet Thomas Dudney
This course is recommended for Dentists.
In today's society, tooth wear is more prevalent than ever and it is therefore incumbent of the entire dental team to be well versed in recognizing the clinical signs of wear while understanding the importance of prevention when possible and the restorative options when necessary. This half-day lecture will illustrate the different types of tooth wear with clinical examples, and demonstrate a systematic approach to diagnosis and treatment.
Course Objectives:
Recognize the clinical signs of intrinsic and extrinsic erosion.
Office protocols to help patients prevent and/or treat acid erosion.
Recognize the clinical signs of horizontal and vertical wear patterns.
Designing an occlusal scheme that fits and recognizes grinding patterns of the patient.
Bite opening vs. crown lengthening vs. orthodontic intrusion to gain space for restorations.
The importance of an interdisciplinary team in treating wear cases.
A systematic approach in the treatment of simple to complex wear cases.


---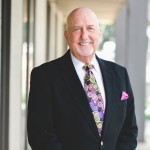 Thomas E. Dudney, DMD, is a 1977 graduate of University of Alabama in Birmingham School of Dentistry. He has served in the past as the Clinical Director for the Aesthetic Advantage hands-on programs taught by Dr. Larry Rosenthal at New York University and the Eastman Dental Clinic in London. Presently he is the clinical director of the Pacific Aesthetic Continuum (PAC) hands-on programs.  In addition to teaching hands-on programs, he has presented workshops and lectures at dental meetings and has authored several articles on aesthetic and restorative dentistry.  He is a member of the American Dental Association, the Alabama Dental Association, and the American Academy of Cosmetic Dentistry. He is also a Fellow of the American Society for Dental Aesthetics and a Diplomate of the American Board of Aesthetic Dentistry. 

Thomas E. Dudney, is not associated with, employed by, nor consults for, any manufacturer, supplier, or retailer of dental instruments or materials.