This course is supported, in part, by an educational grant from Key Bank.
Thur., Nov. 4, 2021
9:00am-12:00pm (3 CE hrs*)
Room 103
Speakers: Mr. Kirk Dewart, Mr. Justin Baumann and Mr. Brian Pender
Session I – The Basics of Successful Practice Transitions
Course Objectives:
Planning
Professional advisors and stakeholders
Valuing your practice
Financing
Transitioning into retirement
Session II – A Closer Look at Practice Value
Course Objectives:
What drives value?
How is value determined?
Practical ways to enhance your practice value?
Section III – Getting Started in Your Dental Career
Course Objectives:
Financial strategies (debt, savings, buying a home, budgeting)
Professional goals
Financing the purchase of a practice
Recommended for: Dentists and Students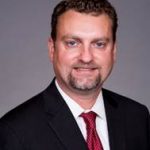 Mr. Kirk Dewart has over 22-years of experience assisting dental practices finance practice acquisitions and expansion, partner buy-ins, equipment purchases and working capital.  Along with financing, Kirk has worked extensively with dental practices identifying opportunities for greater efficiency in revenue cycles and cash flow.  Kirk leads a national team of healthcare bankers who have a specialty in the dental space.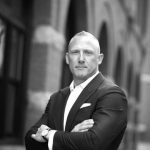 Mr. Justin Baumann is the President of New York and Western Pennsylvania's DDSmatch.  He has over 13 years of leadership in Dental Manufacturing companies like, KaVo, Ivoclar Vivadent, and Air Techniques.  Justin's goal is to help dentists preserve their hard-earned legacy. With a strategic and in-depth approach, he makes the transition process seamless and stress-free. As a strong proponent of integrity and virtue fostered by his time as a United States Naval Officer and as Captain of a National Champion Crew (rowing team) at the University of Wisconsin-Madison, he endeavors to create a transparent professional dental transition like no other in the business.
In his spare time, he enjoys outdoor activities including hunting, fishing and gardening.  As a member of the Lions Club and the Knights of Columbus, he also spends time giving back to his local community. He and his wife reside in Lockport, NY, in one of the oldest original homesteads in Niagara County.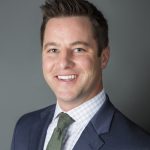 Mr. Brian Pender, CVA Founder & President, Fairway Healthcare Partners.  Brian started Fairway Healthcare Partners in 2016 and has been working exclusively with dental and healthcare businesses for more than 13 years. Since starting Fairway, he has advised over 100 dentist clients looking to buy, sell, or value their dental practices. Brian has also consulted on numerous partnerships, DSO and private lenders transactions in the dental industry. He is an accredited Certified Valuation Analyst and has been a guest lecture at various dental school programs, contributor the Shared Practices podcast and e-learning courses, and published in various dental society literature on the matters of practice valuation and practice transitions.
Previously, Brian worked in commercial banking and has personally underwritten and managed transactions with more than $500 million in committed loan exposure to healthcare businesses, with billions of successful loan syndications. Brian graduated from John Carroll University with a degree in finance and was captain of the soccer team. He lives in Chautauqua, NY with his wife Erin Pender, DDS and their three daughters.
*This course may not satisfy mandatory NY State continuing dental education requirements.