Thurs., Nov. 4, 2021
9:00am-12:00pm (3 CE hrs)
Room 101-C
Speaker: Colleen Huff, FAADOM 
Recommended for: Office Managers
Dental Insurances are confusing.  This course takes you back to the basics and beyond! Types of dental plans found in our area will be discussed.   Certain codes seem to be difficult to get accurate information.  Let's talk about how to get an accuate breakdown to avoid write-offs or bills being sent to your patients after the work is completed.   This seminar looks at EOB's and enables you to collect all the money owed to your office.  We will also investigate the future of dental insurances and what trends are happening today in our field.
Course Objectives:
Types of Dental Insurances
Accurate breakdowns – review of trickiest codes
EOB's – Keep your revenue in your practice
Trends in the Dental Field – what is on the horizon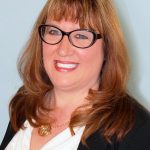 Colleen Huff, FAADOM has been in the dental field for over 24 years.  For over 16 years, she has managed multi-location offices as well as specialty practices. Colleen lectures nationally on Dental Insurances with a one of a kind course on the ACA.  She is still a practicing manager.  Colleen was named in Dental Products Reports "Top 25 Women in Dentistry 2017".  She also works consulting with offices around the country. She most recently was interviewed by Richard Madow for their audio series.  Colleen earned her FAADOM in 2015.  She is an active AADOM member and is President and founder of the Buffalo/WNY AADOM Chapter. Colleen is also a member of NADP (National Association of Dental Plans).
Ms. Huff is not associated with, employed by, nor consults for, any manufacturer, supplier, or retailer of dental instruments or materials.