Thurs., Nov. 2, 2023
1:00pm – 4:00pm (3 CE hrs)
Room: 101-B
Speaker: Jamie Collins, RDH-EA, BS
This course is supported, in part, by an educational grant from GC America, Inc.

Recommended for: Everyone
As our patients enter their golden years, providing them with effective dental treatment becomes increasingly crucial, as it directly impacts their daily lives and overall well-being. This is particularly true for the elderly population, where age-related concerns and medical conditions can significantly affect oral health. From hypersensitivity due to age and disease related changes to xerostomia, each individual's needs are similar but unique.
By understanding the oral implications of aging and disease management, dental professionals can play a vital role in improving the quality of life for seniors, while providing home and professional management recommendations. Additionally, factors such as reduced dexterity and mobility can hinder seniors' ability to perform self-care effectively, making the need for proper guidance and solutions even more essential.
Equipped with the knowledge to identify the root causes of these issues and armed with a range of treatment options, dental practitioners can establish strong, trusting relationships with their senior patients. By addressing their specific needs and enhancing ease of care, dental professionals can make a significant difference in the lives of older individuals, ensuring optimal oral health and overall wellness.
Course Objectives: 
Examine the oral-systemic impacts on seniors, understanding of the interplay between oral health and systemic health in the context of aging.
Explore prevalent oral conditions and diseases commonly encountered in the older generation, including their etiology, manifestations, and implications for oral and overall health.
Introduce innovative and effective approaches for treating and alleviating common oral conditions experienced by seniors, considering their unique needs and challenges.
Discuss various recommendations and strategies to promote and maintain excellent oral health and dentition among older individuals, emphasizing preventive measures and tailored interventions.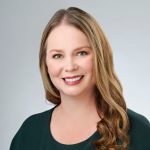 Jamie Collins, RDH-EA, BS is a clinical practicing hygienist in Idaho and Washington states.  She has been in the dental field for nearly twenty years both as an assistant and hygienist.  In addition to clinical practice, Jamie is also an educator, has contributed to multiple textbooks, and curriculum development.  In addition to writing textbooks, she is also a frequently published international author for RDH Magazine, DentistryIQ and RDH eVillage among others.
Jamie Collins (or an immediate family member), has a significant relationship with the following commercial organizations whose products she will refer to in her presentation: GC America, Inc. and Mouthwatch.