This course is supported, in part, by an educational grant from Colgate Oral Pharmaceuticals, Inc.
Thursday, October 3, 2019
9:00am-12:00pm (3 CE Hrs)
Ballroom
Speaker: Barbara J. Steinberg, DDS
Video – Meet Barbara J. Steinberg
HANDOUT – Optimal Health and Wellness for a lifetime handout
This course is recommended for everyone.
At least 75% of healthcare costs in the U.S. are spent on treating diseases such as heart disease, diabetes, breast cancer, prostate cancer and obesity.  Many of these diseases are largely preventable and even reversible by simple choices that we make in our lifestyle: what we eat, how we respond to stress, whether or not we smoke cigarettes, how much exercise we get, the quality of our relationships and social support; and at times these lifestyle choices can be seen as powerful as drugs and surgery!  When it comes to aging gracefully; we want it all!  We want to feel good, look good, and most of all live a long healthy life.  This course will look at some of today's major health concerns as well as the 4 "S's" of optimal aging, "sex, sleep, stress and social networks" and their impact on aging.  This is a high energy, entertaining course based on the most current scientific information for living a long healthy life.  Recommendations will be offered to improve not only your patient's health, but your own and your loved ones too!
Course Objectives:
Understand the risk factors, preventive strategies and therapeutic modalities for heart disease, common cancers, osteoporosis, etc.
Discuss the 2018 American Heart Association Cholesterol Guidelines and the 2018 US Department of Health and Human Services Physical Activity Guidelines.
Discuss the impact of sex, stress reduction, sleep and strong social networks in maintaining a healthy life.
---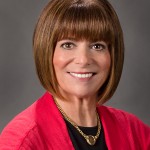 Barbara J. Steinberg, DDS, received her DDS from the University of Maryland School of Dentistry and completed a residency at the Medical College of Pennsylvania. She is a Clinical Professor of Surgery at Drexel University College of Medicine, as well as an Adjunct Associate Professor of Oral Medicine at the University of Pennsylvania School of Dental Medicine. She is a Diplomate of the American Board of Oral Medicine.
Dr. Steinberg specializes in the treatment of medically complex patients. She is a nationally and internationally, invited lecturer in the area of dental treatment of the medically compromised patient and women's health, and has authored numerous articles and contributed to major textbooks on these subjects.
For fifteen years, Dr. Steinberg has been named by Dentistry Today: "One of the Top Clinicians in Continuing Education". Dr. Steinberg is a former spokesperson for the American Dental Association on Women's Oral Health Issues and has had numerous television appearances, including Good Morning America. She represented the American Dental Association at a congressional briefing on Women's Oral Health Issues and presently serves on the Health, Nutrition and Fitness Board of Women's Day Magazine.
Dr. Steinberg (or an immediate family member) has a significant relationship with the following commercial organizations whose products she may refer to in this presentation: Philips Sonicare and Colgate.