Friday, October 4, 2019
9:00am-12:00pm (3 CE Hrs)
Room 101-D
Speaker: Robert A. Lang, DDS '83
Alumni Speaker Series
Video – Meet Robert Lang
This course is recommended for everyone.
The field of digital dentistry is exploding with new technology, materials and techniques every day. In this lecture, participants will find what is possible to be done digitally in private practice, and is there a ROI? Attendees will learn about digital waxups, new materials such as Zirconia, one visit dentistry and how milled restorations are different. Attendees will learn digitally guided planning, surgery and restoration of implants, immediately loaded restorations, in-house printed surgical guides and custom healing abutments. Also discussed will be 3D printing of models, night guards, clear aligners, and the types of 3D printing available for the office.
Course Objectives:
What can be done digitally in the office besides crowns.
How milled restorations are different.
What can be 3D printed in the office.
ROI for digital dentistry.
Why use guided surgery. 
---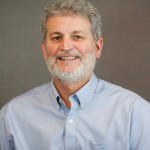 Robert A. Lang, DDS '83, graduated from SUNY at Buffalo School of Dental Medicine, as well as the SUNY Buffalo undergraduate program with a major in Biology. He has been in private practice for over 35 years in Hamlin, NY. Since he began practicing dentistry, Dr. Lang has remained up-to-date taking on many continuing educational classes, ensuring that his patients receive the most comprehensive and advanced dental care.
Dr. Lang has completed study at the Dawson Center, Spear Education Center, and the Piper Education and Research Center. He received his fellowship in the ICOI in 1987 and is a past member of the Stonegate Implant Study Group, one of the first five implant study groups in the country. Dr. Lang is a graduate of the Misch Institute both surgical and prosthetic programs. He is certified to do: Teeth In A Day.
Currently Dr. Lang is a mentor for CEREC Doctors, and helps with the lab portions of their courses. He is also a CEREC trainer and a member of the Spear Study Club. He is a member of the ADA, AGD, DOCS, AADSM, ICO, Monroe County Dental Society and the 7th District Dental Society. Dr. Lang also gives presentations and has spoken for The Rochester Dental Study Club, Boces 2 Dental Assisting Program, SUNY Alumni Program in Binghamton, and for CEREC User Meetings in Buffalo and Rochester. His Implant cases were presented in Dental Town Magazine on numerous occasions.
Dr. Lang is not associated with, employed by, nor consults for, any manufacturer, supplier, or retailer of dental instruments or materials.