This course is supported, in part, by an educational grant from Ivoclar Vivadent, Inc.
Thursday October 5, 2017
8:30am-11:30am (3 CE hrs)
1:00pm-4:00pm (3 CE hrs)
Room 101-C
Speaker: Damon C. Adams, DDS
This course is recommended for everyone.
Video of Damon C. Adams, DDS
In this information-packed scientific program, Dr. Adams, from his unique perspective as editor-in-chief of one of North America's leading clinical and news journals, will present an engaging presentation focused on current trends, controversies and innovations. He will be placing a special emphasis on a variety of clinical and treatment planning tips designed to assist the dentist and team in choosing and successfully implementing the latest lab-fabricated all-ceramic dental materials and treatment protocols.
Course Objectives:
Identify trends in all-ceramics and minimally invasive dentistry
Review all-ceramic materials, selection, and treatment planning principles
Discuss monolithic and new HT zirconia restorations: Future challenges and their solutions
Evaluate prep, build-up, and cementation considerations for modern lab-fabricated restorations
Learn an evidence-based prophylaxis protocol for esthetic composite and all-ceramic restorations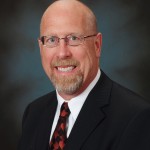 Damon C. Adams, DDS, is a graduate of the University of Michigan School of Dentistry and is an assistant clinical professor at the University of Toledo, College of Medicine, Division of Dentistry. He is the editor-in-chief of Dentistry Today and is listed in Dentistry Today's Leaders in Continuing Education. Dr. Adams lectures internationally focusing on updates in dental materials, the latest trends and innovations in dentistry, doctor-technician relationships and techno-clinical perspectives. Dr. Adams is a member of the ADA, AGD, AACD, ASDA, SCAD, and the National Association of Dental Laboratories; and is a Fellow in the International College of Dentists.
In this presentation, Dr. Adams does not refer to products of a commercial company with which he has a significant relationship.