Robert J. Genco Distinguished Speaker Series
Friday, October 6, 2017
9:00am-12:00pm (3 CE hrs)
Room 101-D
Speaker: Pamela McClain, DDS
This course is recommended for dentists.

Regeneration of the periodontium is the ultimate goal in managing periodontal disease. Currently, several techniques fulfill the histologic and clinical criteria for regeneration in selective defects. Although retention of the natural dentition is an ideal objective in dentistry, implant therapy provides enhanced treatment options for patients in replacing teeth that cannot be saved. Initial studies implied that implants were impervious to "periodontal" type disease, however current data suggests that peri-implantitis may be more common than originally thought. This course will review evidence for periodontal regeneration and address criteria to evaluate implant health and establish parameters for managing peri-implantitis.
Course Objectives:
Discuss the role of regenerative therapy in the management of various osseous defects
Identify clinical and radiographic criteria for assessment of implant health
Evaluate therapeutic alternatives in managing peri-implantitis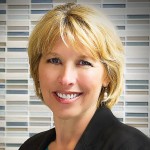 Pamela McClain, DDS maintains a private practice in periodontics incorporating clinical research and is an Associate Clinical Professor at the School of Dental Medicine, University of Colorado. She is a Diplomate of the American Board of Periodontology and past-president of the American Academy of Periodontology. She co-chaired the AAP International Workshop on Regeneration in 2014 and has been active on numerous boards and foundations. Dr. McClain has received numerous awards for her research and other accomplishments. She lectures on a variety of topics and has published over 25 articles/chapters in professional journals and books.
Dr. McClain (or an immediate family member), has a significant relationship with the following commercial organizations whose products she will refer to in this presentation: Straumann and Geistlich.