Thursday, October 5, 2017
9:00am-12:00pm (3 CE hrs)
Course Repeated 1:30pm-4:30pm (3 CE hrs)
Room 101-D
Speaker: Jen Blake, CDA, EFDA, MADAA  
This course is recommended for dental assistants.
Video of Jen Blake, CDA, EFDA, MADAA
This course will be a fun, fact filled, interactive look at dental assisting past and present.  What is the buzz about Evidence Based Dentistry (EBD)?  Is dental health really connected to overall health?  Are you communicating with your team and patients?  It is appropriate for the new, seasoned and every dental assistant in between.
Course Objectives:
Re-energize yourself and your love for dental assisting
Sharpen your communication skills
Recognize the difference between fact and fiction through EBD
Learn how dental health and overall systemic health are intertwined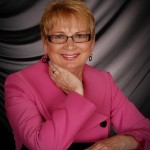 Jen Blake, CDA, EFDA, MADAA, is a dental assistant whose career has included:  private practice chairside assisting; teaching dental students how to work with expanded duty assistants; program administrator for an ADA Accredited Dental Assisting Program; and guest lecturer at dental assisting continuing education programs around the country.  Jen is also a past president of the American Dental Assistants Association, VP of Corporate Relations for the Dental Assistants Foundation, owner of Detail Management Solutions and still volunteers as a chairside assistant.
In this presentation, Ms. Blake does not refer to products of a commercial company with which she has a significant relationship.