This course is supported, in part, by educational grants from CareCredit and RevenueWell.
Friday, October 6, 2017
9:00am-12:00pm (3 CE hrs)
Room 101-A
Speaker: Kevin Henry, MA
This course is recommended for dental assistants.
Video of Kevin Henry, MA
Dental assistants face a variety of challenges in their job. How those challenges are met can affect the professional and personal lives of these valuable team members. In this course, dental assistants will learn how to identify the issues that "get under their skin" and how to deal with them.
We'll explore the typical dental assistant's four main job-related concerns (money, respect, teamwork and attitude) and identify steps to embracing one's own potential and leadership mindset. Additionally, dental assistants will learn what they can do to not only enhance their own careers, but also the bottom line of the business.
Course Objectives:
Identify on-the-job challenges that could affect performance and happiness
Understand the steps that can be taken to minimize the effects of those challenges
Explore how to have a more productive and fulfilling career as a dental assistant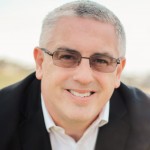 Kevin Henry, MA is an advocate of today's dental assistant, speaks to dental audiences across the nation on topics that empower dental assistants, helping them recognize the leadership role they hold in the practice. With 16 years in the dental publishing industry, Kevin is the former group editorial director for UBM Medica's dental division, consisting of Dental Products Report, Modern Dental Assistant, and more. He currently serves as the co-founder of IgniteDA.net, an online community designed for dental assistants. He was recently named as one of the top five influential voices in the industry on Twitter.
In this presentation, Mr. Henry does not refer to products of a commercial company with which he has a significant relationship.