This course is supported, in part, by an educational grant from Dentsply Sirona Academy.
Friday, October 6, 2017
8:45am-11:45am (3 CE hrs)
Room 106-B
Speaker: Chris W. Campbell, DMD
This course is recommended for dentists.
Video of Chris W. Campbell, DMD
We all know the adage "a picture is worth a thousand words".  In modern day dentistry, this phrase is more true than ever.  Dr. Campbell will cover camera selection and settings, a standard photographic series, and how to use photography as an integral part of everyday practice.  Photography is not just for "big esthetic cases" anymore but is an indispensable tool that will elevate your practice and improve patient care.  He will also use photography to illustrate some "can't miss" restorative pearls that will help simplify many procedures without sacrificing restorative excellence.
Course Objectives:
Understanding camera selection and settings
What constitutes a standard series of photos to assist in treatment planning
Using photography for shade selection, material selection, medico-legal, etc.
Which composites and techniques to use in different situations
"Must have" armamentarium (instruments, matrices, composites, and more)
How to achieve predictable Class II composites EVERY TIME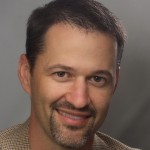 Chris W. Campbell, DMD, is a native of Columbia, SC and a graduate of Wake Forest University (1994) and the Medical University of South Carolina School of Dentistry (1998). Following dental school, he completed a General Practice Residency at Palmetto Richland Memorial Hospital in Columbia, SC. He has trained at the Dawson Institute, the Pankey Institute, and the Seattle Institute for Advanced Dental Education. Dr. Campbell is a part-time faculty member at Palmetto Health Richland Department of Dentistry and is a past-President for the Greater Columbia Dental Association. He is also the founder and chairman of the Enoree River Study Club. He is a fellow in the American College of Dentists, the youngest in South Carolina history. Dr. Campbell has lectured extensively on the use of photography in dentistry, ethics in dentistry and esthetic and restorative dentistry.  He has contributed to and has been published in numerous journals.
Dr. Campbell, (or an immediate family member) has a significant relationship with the following commercial organization(s) whose product(s) he will refer to in this presentation: Dentsply Caulk.