Thursday, October 5, 2017
1:00pm-4:00pm (3 CE hrs)
Room 106-B
Speaker: Lisa DeLucia, DDS
Alumni Speaker Series
This course is recommended for everyone.
Following a review of current medical and dental literature, case reports, and videos, participating dentists, hygienists and assistants will:
Be aware of the current landscape of oral health status and access to care for individuals with disabilities in Western NY
Understand major medical and dental considerations in treating patients with Autism Spectrum Disorder, Cerebral Palsy and Down Syndrome
Be familiar with behavioral techniques and modifications to set the stage for a successful dental visit
Obtain an introduction to the use of silver diamine fluoride in managing caries in this patient population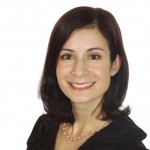 Lisa DeLucia, DDS, a diplomate of the American Board of Pediatric Dentistry, received her doctorate at University at Buffalo School of Dental Medicine and completed a residency in pediatric dentistry at Children's Hospital Boston/Harvard School of Dental Medicine.  She is currently in private practice in Webster, NY and is an attending in pediatric dentistry at Eastman Institute for Oral Health.  Additionally, she is a graduate of and is faculty for the Leadership Education in Neurodevelopmental Disabilities (LEND) program at University of Rochester Medical Center, and serves as regional clinical director for the Special Olympics Healthy Athletes Special Smiles screening program.
In this presentation, Dr. DeLucia does not refer to products of a commercial company with which she has a significant relationship.